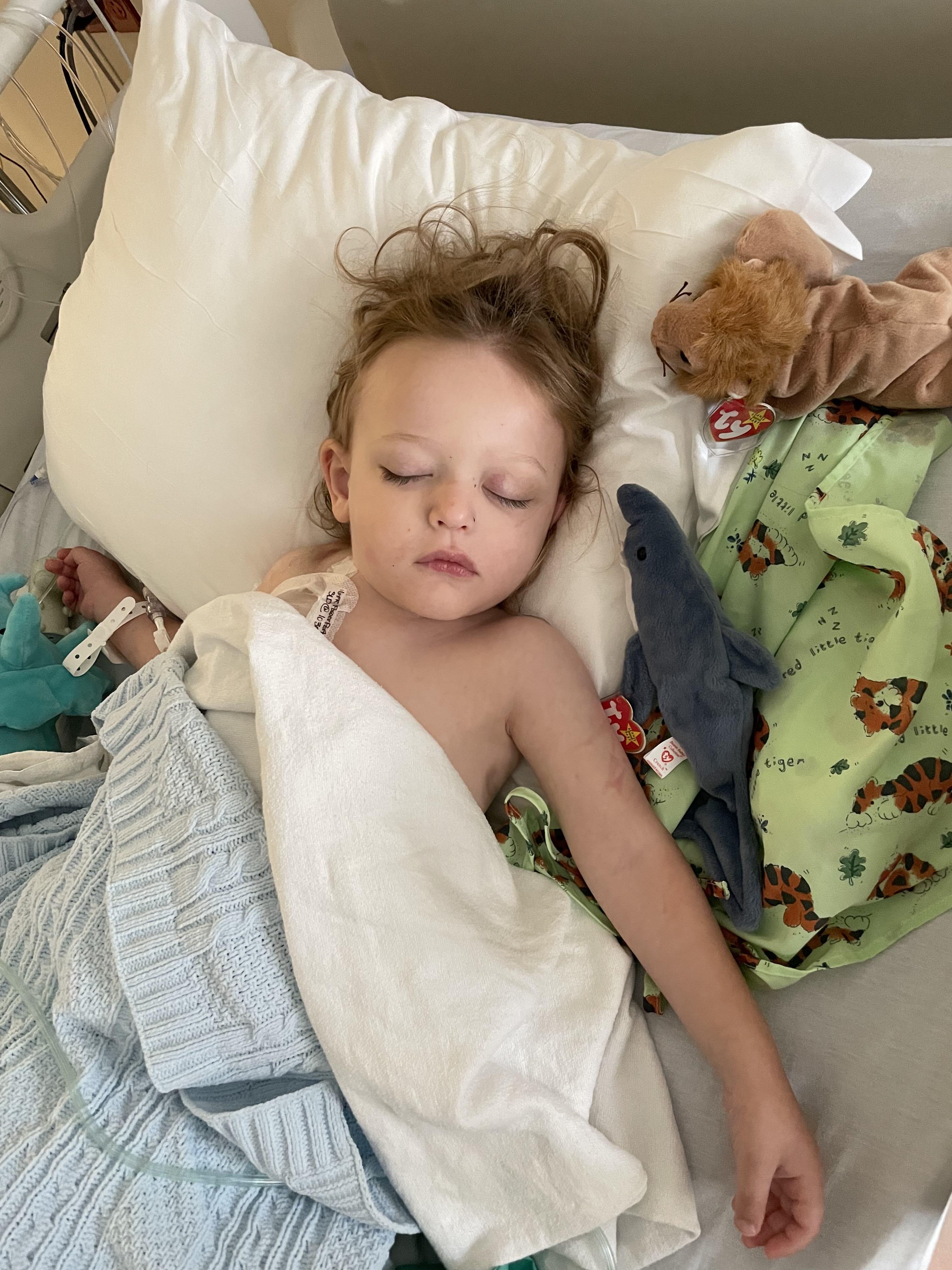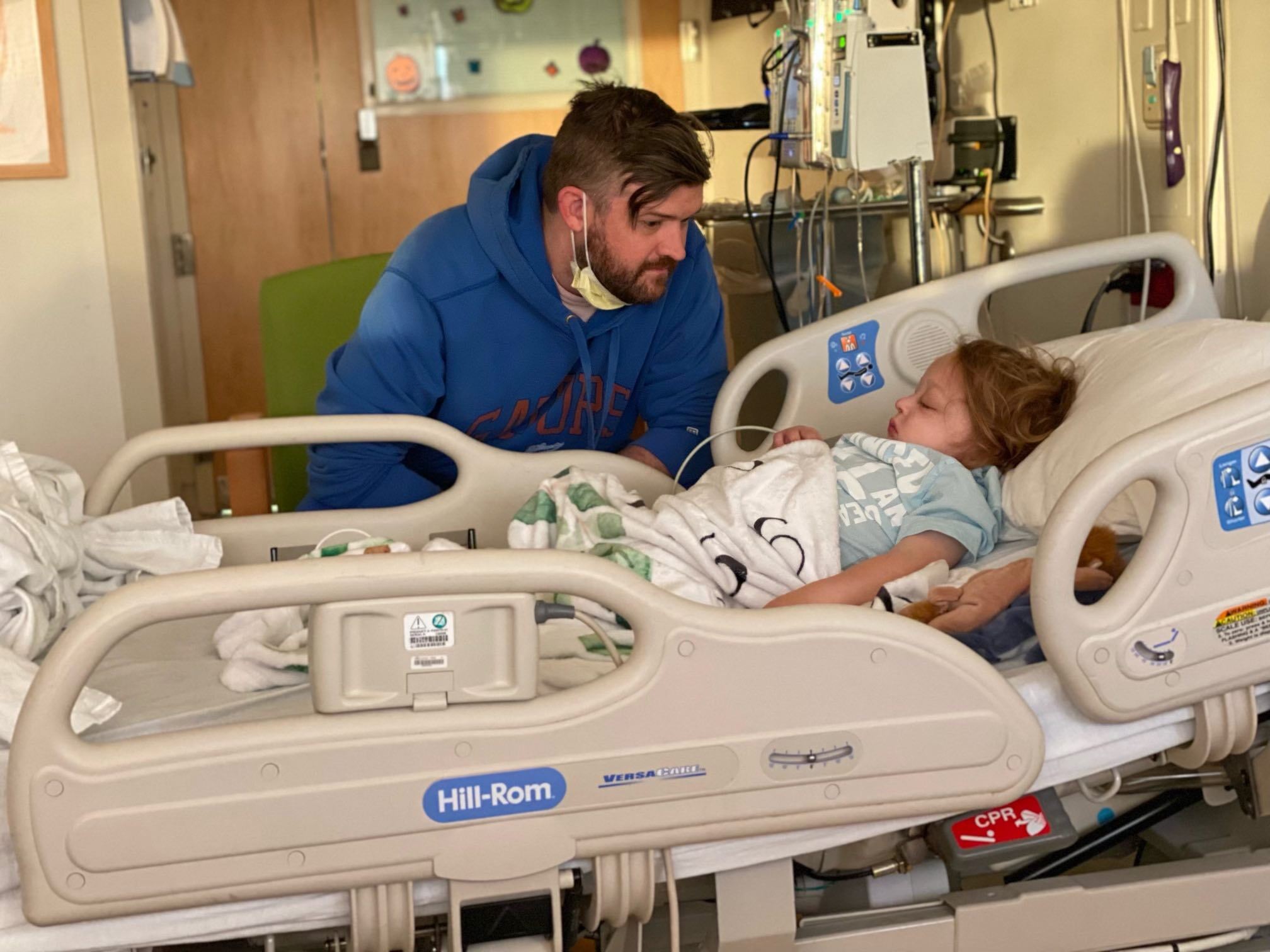 Things have progressed very quickly since coming to the hospital. It's unbelievable to see our smiling, happy, seemingly healthy boy be so sick. Our precious boy has had a very rough couple of days. Persy has had a lot of pain because of the cancer itself but he has also been extremely uncomfortable due to a lot of swelling all over his body and being severely constipated. Yesterday Persy had a biopsy of his bone marrow and primary tumor, which confirmed that his cancer is neuroblastoma. He was also able to have his PICC line removed which had been causing Brittany and Ryan a lot of worry whenever he moved about. It was finally replaced by a port which is how he will receive his medications from now on.
Today, Brittany and Ryan met with the neuroblastoma specialist at Wolfson's for several hours during which she explained his treatment plan from beginning to end. They were able to have all of their questions answered and feel empowered that they will beat this. They were told that Persy would begin his first cycle of chemo later this evening.
Little victories
Persy made it through his first chemo treatment and is on his way to a full recovery!!
Persy finally had a successful POOP and for the first time in a long time said "no" when asked if his tummy hurt!!!!!
Persy ate an applesauce pouch and drank milk!!
Brittany let us know that Persy acted a bit more like himself and "it was a blessing to see a glimpse of 'our' little boy again."
Please pray
For Persy's swelling to continue to go down. This is especially crucial given that he's now getting chemo.
For his body to respond to the chemo and specifically that the chemo obliterates all the metastatic cancer sites in his body.
For his cancer to be attacked by the chemo, but for his precious body to be protected from the damage caused by the toxic chemicals.
Lord of steadfast love, we ask that You give peace to our Persy while he is staying in the hospital. He is missing all the comforts of home and going through such an uncomfortable time. Ease his distress and help him to feel safe and loved. Take away any worries he might have. And Lord, help Brittany and Ryan to remain hopeful and confident throughout this journey, as they are only just beginning. May we continue to see more and more glimpses of our sweet Persy. And may he come home soon. In Your Holy Name we pray. Amen.